IMG Boats LLC
Stand: OD-75
Fishing boats
Boat building materials & tools
Boat repair services
Hull treatment & finishing products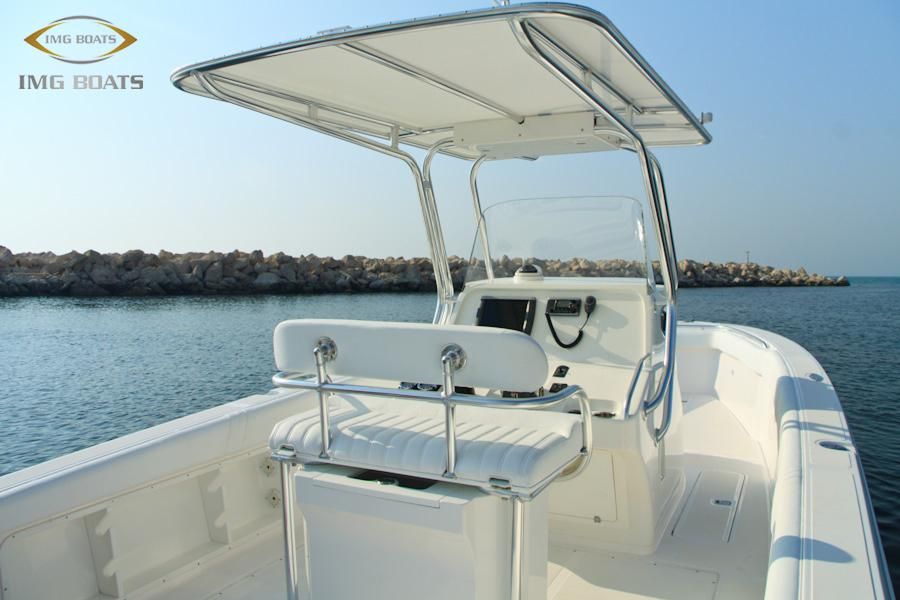 IMG Boats is a Dubai-based manufacturer of high caliber fishing boats setting the highest standards in design, performance and efficiency.
Founded by Ilyas & Mustafa Galadari Group in 2008, IMG Boats is manufactured in a 7442 sq. m. modern factory in Al –Quoz, Dubai by a dedicated workforce of artisans.
The company has taken tournament fishing and family enjoyment to new heights with the impressive IMG360XF/XS, IMG400XF/XS, IMG 520, IMG340 and the recently introduced IMG 540 & IMG540-Cabin boat models and is constantly looking to enhance its pace-setting product line.
The Company's fishing boats reflect the United Arab Emirates' proud sea-faring tradition and the life-long boating passion of Ilyas & Mustafa Galadari. Every stage of production is done in-house, the construction process is monitored and analyzed to ensure quality and efficiency.
True to its promise, IMG Boats is committed to introducing advancements in design, styling, safety and construction.
Address
P.O. Box 450360
Dubai
United Arab Emirates