17 Dec 2019
A Brief History of Nautical Fashion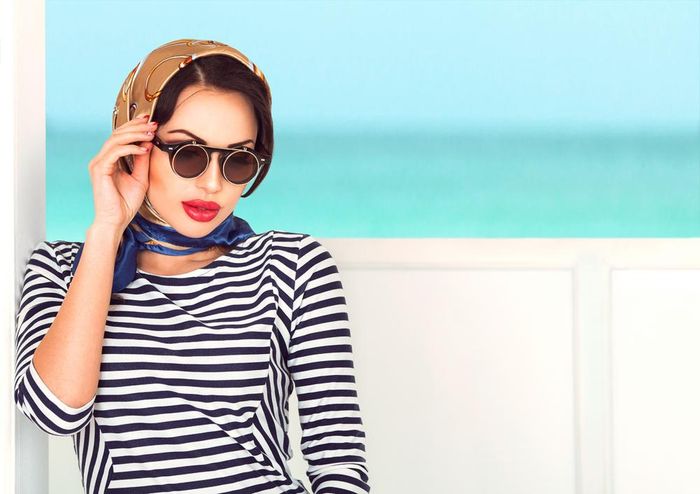 The tide on nautical fashion never seems to go out, we try to figure out why
If there is one thing we can all say about fashion with utmost certainty, it's that it is a cyclical thing. The trends and iconography of eras gone by are often dragged kicking and screaming into modern times, only to be retired again soon after, only to then be brought back once enough time has passed. However, one fashion trend that seems to be evergreen is the nautical look.
https://youtu.be/BnUqPIQW_4k
Inspired by Navy uniforms, sailor uniforms, and yachting attire, nautical fashion is meant to evoke the feelings one generally associates with being out on the sea. Of course, you don't actually have to be a yacht owner to dress like one. Nautical fashion works in all contexts and suits both men and women. With a style this ubiquitous and versatile, it always helps to know where it actually comes from.
The Beginning.
Like most popular fashion trends of today, nautical fashion can be traced back to mid-19th-century England, an era during which the British Empire was expanding its influence around the world. During this expansion, the British Royal Navy was pivotal in cementing and maintaining the Empire's strength. As a side-effect of this, the navy came to symbolise national power, causing naval uniforms to become a mark of bravery and loyalty. This came to a head when Queen Victoria had a sailor suit made for her son Albert Edward, after which nautical fashion pretty much became a symbol of affluence in high society.
While the British were clearly a major influence on nautical fashion, its most iconic article - the striped shirt - is actually a French creation. Nautical fashion became part of the modern day mainstream when Coco Chanel incorporated the striped shirt into her 1917 collection. Decades later fashion experts around the world are still playing around with nautical motifs, taking inspiration from seafaring style for their own collections.
The Look.
Whether it's wide-legged trousers, cable-knit jumpers, roll-neck jumpers, striped shirts, peacoats, or duffle coats, many classic iconic garments originate from the clothes worn by fishermen and sailors. Obvious print motifs like anchors, ships, and seahorses are a common sight among these garments, especially when going for an antique look. However, the most enduring look in nautical fashion has to be the stripes. The contrast of navy coloured stripes against white creates are stark contrast in the final outfit. A handkerchief tied around the neck would've been the ultimate christmas present back in the 1990s.
Dos and Don'ts.
While the point of nautical fashion is to keep things simple, many people find themselves going overboard (pun intended). The key to mastering nautical fashion is to constantly mix it things up. Constantly putting a fresh spin on classic garments keeps them from becoming a cliché. The striped shirt, for instance, will always go well with a pair of blue jeans. While Navy Blue is the de-facto nautical colour, you don't have to stick with them. Going for red, yellow, green, purple, etc. and playing with different fabrics and colour patterns is a good way to keep things fresh.
"Don't drive yourself crazy trying to achieve a nautical outfit - start with the basics, and from there, experiment," says fashion expert Catherine Villota.