11 Jan 2020
Construction of the Majesty 120 is Well Underway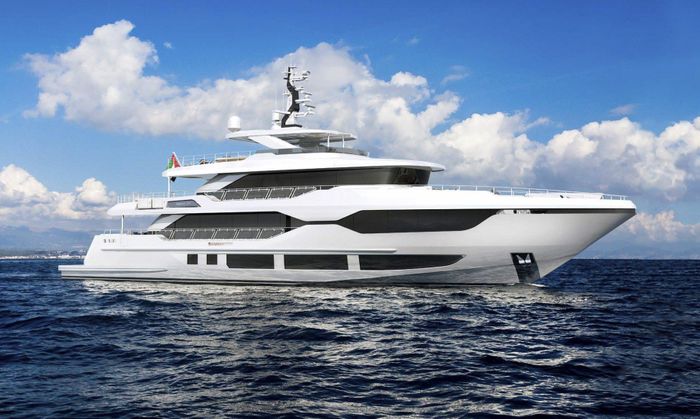 The superyacht is on track to be completed this year.
Dubai Boat Show exhibitor Gulf Craft has shared a progress report on the construction of their latest superyacht, the Majesty 120. They hit a major milestone last week when they successfully joined the main deck and sun deck to the hull. This sort of modular construction has been part of Gulf Craft's efforts to make the build process shorter and more efficient.
The Majesty 120 is the first-ever Majesty yacht that completely eschews hydraulic systems in favour of full electrically powered onboard equipment. However, the engines and generators still utilise diesel. Even so, Gulf Craft has managed to create a noise-free environment on the yacht, as well as a more efficient construction process. Once completed, the Majesty 120 will accommodate up to 11 guests across five staterooms in a first-of-its-kind asymmetric layout. Up to seven crew members will also be accommodated onboard.
While the hull was first released from its mold in the first quarter of 2019, Gulf Craft is aiming to complete the Majesty 120 by March 2020.