01 Apr 2020
COVID-19 Update - Marinas in the UAE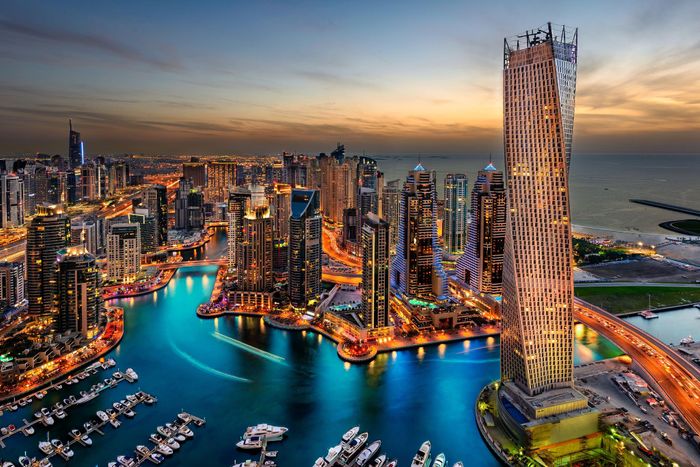 The International Council of Marine Industry Associations (ICOMIA) and its member associations have provided a 'State of the Industry' report covering COVID-19 restrictions implemented in countries across the world including the UAE, particularly as they apply to the boating sector
Since the 26th of March, the Emirati government has issued a mandatory lockdown, while it conducts a general sterilization campaign with the aim of controlling the spread of the coronavirus (COVID-19) in the country. A curfew begins as of 20:00 (local time) up to 06:00 am. Public transportation is suspended during this period. Employees of certain sectors are exempt, including police, the army, medical staff, airports, and banks, among few others. Those who do not respect the curfew period will face fines. Commercial centres, malls, and open markets are closed now for two weeks, renewable. Restaurants are ordered to exclusively offer take-out services. In addition, all international flights are suspended for different period of times and depending on destinations.
Following Government and Ministerial guidelines and measures to ensure health and safety of its residents and visitors, maritime authorities notified all maritime activities companies, yacht charters, jet sky rental to suspend the all maritime activities until further notice. In general boating activity in UAE and Oman is suspended, but the marinas remain open for private boat owners, provided they stay on board and don't go out. Some luxury resort marinas with hotels are busy offering services and owners requests while onboard (deliveries, etc.).
In Abu Dhabi although private boating has not been forbidden by government decree, marinas are very quiet as most members respect the government's instructions to stay at home. All commercial activities have been halted within the marinas as per the authority's instructions. All commercial charter, pleasure and touring activity is banned. Fishing marinas are still active, since considered a vital activity.
In general, marina offices are open according to regularly hour, but manned only by administration staff, reduced to a minimum to guarantee safety and security. Marina operational staff remain 24/7, however shifts are reduced to minimum safe manning.
Each marina adds additional precautionary measures to reduce spread of the Covid-19 virus, such as:
Introduction of increased cleaning protocols, especially for typical contact areas such as door handles, washroom, buggies, trolleys, office area and equipment, etc.
Screening all employee temperatures at point of entry.
Enhancement of internal health & safety training measures
Preventive measures protocol distribution to suppliers and contractors.
Monitoring the situation on a daily basis and adapt accordingly
For more information on rest of the marinas in the world please read the full article on www.ibinews.com/global-covid-19-update