10 Dec 2019
DIBS Exhibitor Rolec Marina marks 2019 as their biggest year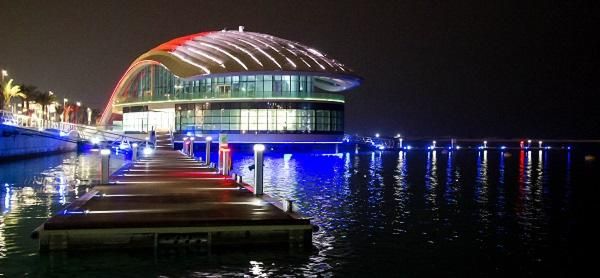 In 2019 Rolec Marina has made major movements in the Middle East region
Rolec Marina, a world leader in the design, manufacture, and installation of marina supplies and services has completed multiple projects across the Middle East. Having formed and maintained partnerships with various industries, including luxury hotel resorts, maritime museums, and oil companies, Rolec Marina has vastly expanded its presence in the region in 2019.
A partnership with Intercontinental Hotel Marina Abu Dhabi shows their 190+ berths being powered by Rolec's Quantum Pedestal. This partnership has proven particularly beneficial, given that the vast majority of its high-profile clientele has a keen interest in boating, thus a demand for Rolec's range of products. Additionally Rolec Marina have installed their products across the man-made Deira Islands, which are made up of six marinas with the capacity of 600 boats. Rolec has also finalised various other projects such as Darren Marina, Port Fujairah, Four Seasons Resort Dubai, Sharjah Aquarium, to name a few.
"We have had a presence in the Middle East for over two decades now, so to see our partnerships increase brings me great pleasure," said Kate Broom, International Sales Manager. "It is gratifying to know that various industries require the innovative excellence of the Rolec Marina product range."
You can learn more about Rolec Marina by visiting their stand at the 2020 Dubai International Boat Show.