11 Sep 2019
Dubai to host ICOMIA World Marinas Conference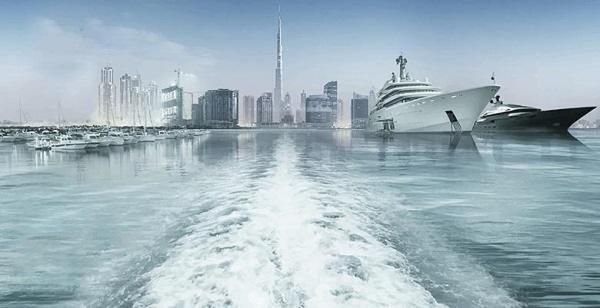 Next year's event will be held in the Middle East for the first time ever.
The International Council of Marine Industry Associations (ICOMIA) has chosen Dubai to host next year's ICOMIA World Marinas Conference, bringing the international event to the Middle East for the very first time.
As the host city for Expo 2020, Dubai, the acknowledged marine capital of the region, is well positioned to attract the world's leisure sailing and yachting enthusiasts in the run-up to the global event which is due to open its doors in 13 months.
The ICOMIA bid was made by the entire UAE marine community through a collaborative effort that involved P&O Marinas, Bvlgari Marina, D- Marin Marinas, Dubai Marina Yacht Club, Exalto Emirates, JA Marina Dubai, Meraas, StratConn LLC and marina professionals Bruno Meier and John Paul Rebollini, supported by Dubai Maritime City Authority and Dubai Tourism.
"This is a very proud moment for P&O Marinas along with all marinas in the UAE in receiving the honour to host the ICOMIA World Marinas Conference. This is the perfect opportunity for the UAE Marine Association, which is currently under formation and will set the tone for future endeavours," says Mohammed Al Mannaei, CEO of P&O Marinas and chairman of Raseina, Dubai Maritime City Authority's platform linking Dubai's marinas.
"By bringing the world's recreational boat industry leaders and companies together in Dubai, this will immensely benefit the UAE's domestic marine sector, which was valued at $1.3bn-$1.5bn last year," he adds.
The ICOMIA World Marinas Conference will showcase the latest in marina product development and technology. The three-day programme will be held in autumn 2020, offering the UAE's upcoming marina industry an opportunity to share expertise, innovation and technology with developed and traditional yachting markets.