19 Dec 2019
Fabiani Yacht Explores Hybrid Design with New Models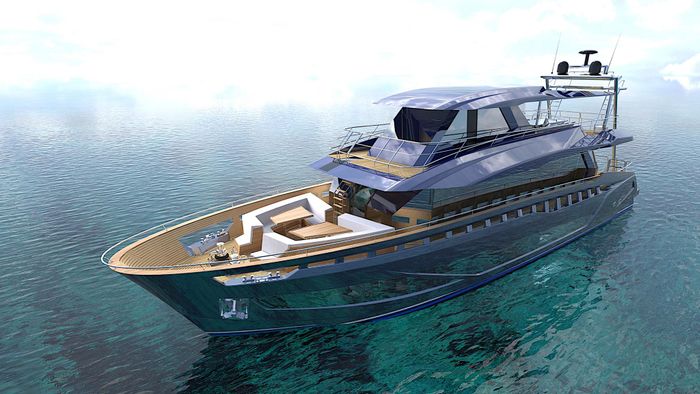 The shipbuilder is experimenting with electric motors and even wind components
Since putting the MY 100-foot model out into the world, Fabiani Yacht has further extended its design with a 70-foot hybrid version that's capable of sailing without any fuel cost, by utilising Fabiani's patented photovoltaic park to produce electricity.
The MY 70 incorporates the stylistic trappings of the 100 while still retaining and original identity that favours space, utility, and safety. Both yachts have installed measures to maximise accessibility, including wheelchair-accessible docking. The basic version consists of a large saloon that can be accessed from aft and bow, three large double bedrooms with attached bathrooms and showers, as well as a cabin that houses up to two members with a bedroom, bathroom, and a small kitchen.
The hybrid version of the yacht packs two 150 kW electric motors powered by the aforementioned photovoltaic park, which is essentially a series of solar panels, and the MY 100 also includes a wind component for electricity-generation.
You can learn more about Fabiani Yacht and the MY 70 and 100 at their exhibits during the 2020 Dubai International Boat Show.