15 Jul 2019
Frauscher Shipyard Launches New Electric Yacht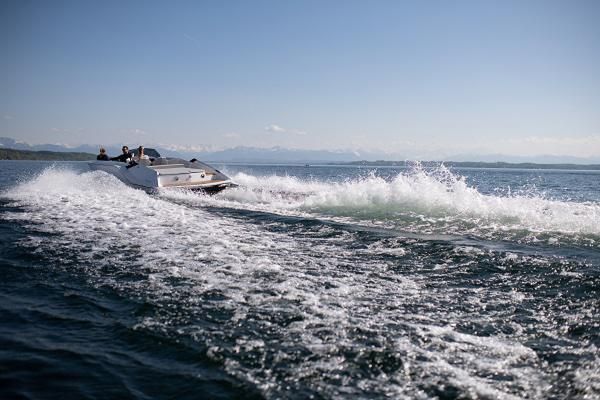 The Frauscher 740 Mirage Air combines ease of use with sustainable technology
Having built some of the most luxurious yachts since 1927, Frauscher Shipyard has launched a clean and silent electric version of its 740 Mirage Air, powered by Torqeedo's Deep Blue 100i. Installed with a Deep Blue 100 kW electric inboard motor and two lithium batteries with BMW i3, the 740 Mirage Air allows owners to cruise silently at 10 km/r for over 10 hours. At its top speed of near 50 km/h, the Frauscher 740 Mirage Air has a range of 33 km.
"At Frauscher Shipyard we see ourselves as Engineers of Emotions," said Stefan Frauscher, Frauscher Shipyard's managing partner, describing the 740 Mirage Air's 100 kW drive system as "entering an entirely new dimension of electric mobility on the water."
Measuring at 7.47 metres, the yacht was designed by Studio KISKA and Thomas Gerzer alongside Harry Miesbauer, a hydrodynamic expert, to be an environment-friendly electric yacht with high-tech yet easy-to-use controls, an electric windlass, and a bow thruster for foolproof docking. Torqeedo's Deep Blue 100i is specifically designed for planing motorboats, with a direct-drive design that's easy to maintain and can deliver performance up to 2400 RPM at its full range.
"The Frauscher 740 Mirage Air provides a quiet and powerful luxury yachting experience," said Torqeedo CEO Dr. Christoph Ballin adding that the 740 Mirage Air "will attract the eye of discerning owners worldwide."