12 Jul 2020
French football club plays debut match in 'Dubai is Open' jerseys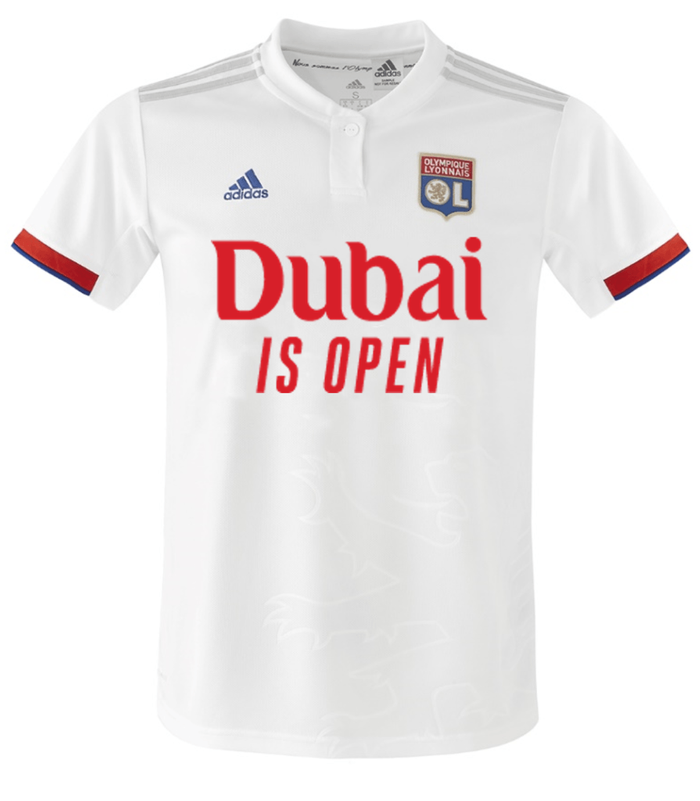 Emirates' newest sponsorship partner, the French football club Olympique Lyonnais (OL), played their first match under the Emirates contract in special one-off jerseys with the words "Dubai is Open" across the front.
Instructed by His Highness Sheikh Ahmed bin Saeed Al Maktoum, Chairman and Chief Executive, Emirates Airline and Group, the bespoke jerseys were created to help raise awareness that Dubai has reopened for tourism, and comes on the back of the Dubai Government's recent announcement that welcomes business and leisure visitors to the city from July 7.
The "Dubai is Open" message was visible on digital signboards across Emirates' other football sponsorships in Europe, including Real Madrid and Arsenal.
Currently, Emirates has resumed flights for passengers to over 50 cities, and has announced that it will deploy its flagship A380 aircraft to Paris from July 15.