19 Jan 2020
Get A Look at the Lampuga Air - The Ultimate Water Toy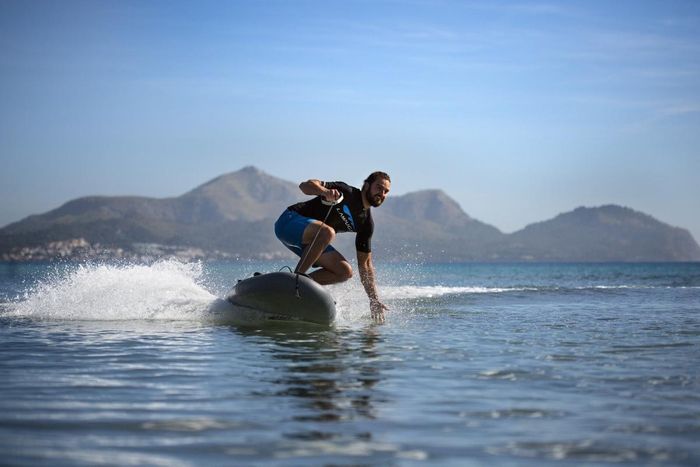 Lampuga is bringing its ultimate jet board to the Dubai International Boat Show 2020
The Lampuga Air is a user-friendly electrical surfboard - or jet board - offers fun and exciting experiences in the water at the touch of a button. Electric surfboards have gained immense popularity over the last few years, often being referred to as the next big thing in watersports.
The Lampuga Air is an inflatable jet board that delivers continuous power, speed, and stability on the water. Designed and produced in Germany, it is built to the highest safety standards and utilises emission-free electric technology. It runs on a lithium-ion battery, clocking in a riding time of up to 45 minutes and is equipped with an LED display that indicates the battery levels at any given time.
What really sets the Lampuga Air apart from other jet boards is its inflatable hull, which allows it to stay afloat when the rider's weight is added to the board. This means the rider can stand up on the board before they begin to accelerate, offering a safe and reassuring riding experience in which the rider always has a floatable surface to rely on. The inflatable hull also makes the Lampuga Air easy to store, and it occupies very little space once it's deflated and disassembled.
You can find out more about Lampuga Air and their other products at their stand at the 2020 Dubai International Boat Show from March 10-14.