30 Sep 2019
Gulf Craft Will Make U.S. Debut with Majesty Yachts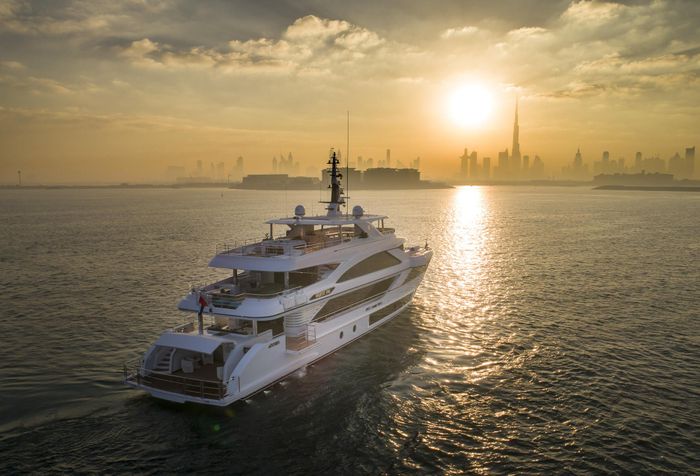 The UAE's foremost superyacht builder and DIBS major exhibitor is entering the U.S. market.
Gulf Craft will make its debut on the U.S. market with the reveal of the Majesty 140 and Majesty 100 at the 2019 Fort Lauderdale International Boat Show this weekend.
"The efficiencies of our Emirates based manufacturing facility and diversified culture enable us to introduce a very high-quality product to the U.S. market with savings of as much as 20 percent compared to currently available competitive yacht offerings,'' said Gulf Craft Majesty Yachts Chairman, Mohammed Hussain Alshaali.
Designed to create a "oneness with the sea", the yachts set themselves apart with expansive deck areas and large indoor/outdoor flybridges, extendable balconies, fully equipped water sports garages, and beach clubs where guests can be closer to the water. It also has sizable entertainment areas with walls of seamless windows that carry the "oneness" with the sea right into the boat's interior, a signature feature of all Gulf Craft Majesty Yachts.
"We are extremely encouraged by the response that Gulf Craft Majesty Yachts has already received. Even before the formal U.S. launch we have secured commitments for the sale of both Majesty 140 and Majesty 100.