08 Jan 2019
HEESEN SET SAILS FOR AN EXCITING 2019!
Boats & Yachts

Superyachts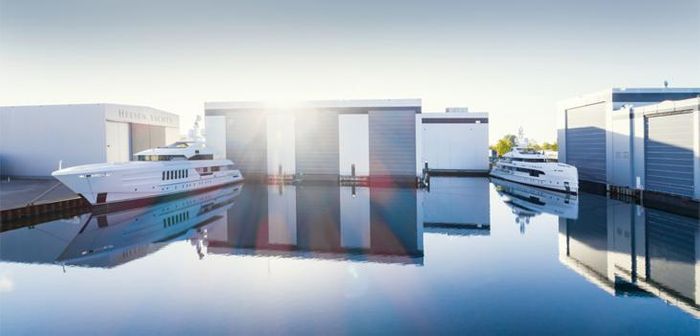 Heesen is set to begin 2019 with the same momentum of 2018, with the launch of Project Antares on 4 January, a 55m Steel class featuring a FDHF (fast displacement hull form) hull.
Project Antares is the first of five yachts scheduled for launch in 2019 and part of a fleet of 13 yachts currently under construction at Heesen's shipyard in Oss, The Netherlands. This significantly active order book includes the yard's largest project to date – the extraordinary 80m Project Cosmos, which features innovative naval architecture and an all-aluminium build to achieve a top speed close to 30 knots.
Heesen's impressive build programme is indicative not only of the yard's success in offering advanced, attractive designs that span the gamut from platform-based spec-build yachts to full custom projects, but also of the positive state of Heesen's key market: aluminium and steel yachts between 40m and 80m in length.
"In 2018 the market in our core segments grew slightly, which is a good sign for us, and last year was a very good year," comments Arthur Brouwer, CEO of Heesen. "We see a stable and slowly growing number of serious customers and our expectation for 2019 is that it will continue to grow. The biggest market," Brouwer continues, "is the 40m to 60m bracket and we are still active there. However, Heesen has made a strategic move into the spec build 50m to 60m bracket and we see that segment as a core market for us with the best potential, alongside the full custom 60m to 80m bracket."