22 Feb 2020
International boat show offers first glimpse of new Dubai Harbour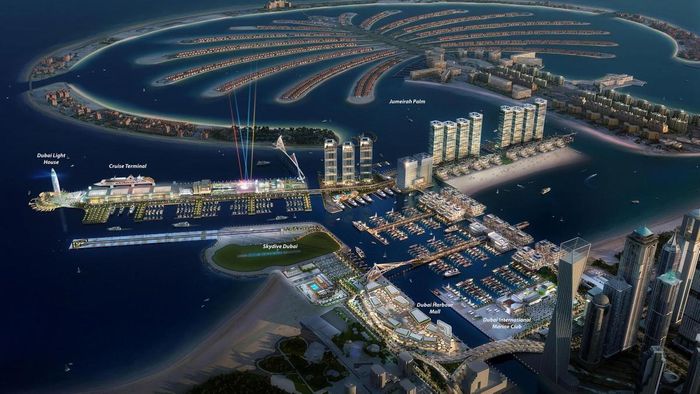 After years of construction, the first glimpse of the much-anticipated new Dubai Harbour is now just weeks away as the marina prepares to host the 2020 international boat show.
The Mina Seyahi area of Dubai will become the region's largest cruise liner terminal once the three-year project is completed in September.
Until then, a section of the harbour will be publicly open for the marine exhibition from March 10 to 14.
"It is an exciting moment for us as we will soon be receiving our first boats and opening the doors for the first time," said Selcuk Balci, managing director of D-Marin Dubai, which manages the marina within Dubai Harbour.
"Last year we showed the harbour and marina model at the show, this year people will be able to see the real thing."