01 Aug 2019
Jackie Chan's 46m JinLong Superyacht Launched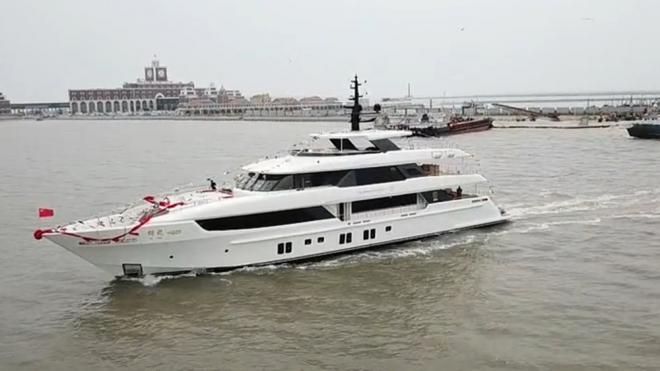 Jackie Chan's 46m JinLong Superyacht Launched
The yacht was designed by JinLong in collaboration with Mulder Design for Jackie Chan.
Mulder Design has announced the launch of their 46-metre JinLong superyacht, which was commissioned by actor Jackie Chan. Having been in production since October 2017, this flagship yacht was produced at Jinglong's Huludao Yacht Industry Park facility.
The yacht has an aluminium hull and can house up to 12 guests in six cabins as well as up to seven crew members. Powered by a MTU 16V 2000m 84 engine, it has a cruising speed of up to 19 knots and can hit a top speed of 21 knots. This 46-metre yacht has a cruising range of 3000 nautical miles and comes with on-board amenities ranging from a gym to a beach club.
The all-aluminium yacht features monochromatic paintwork, with an all-white body juxtaposed against a jet-black hull. Inside, guests will find an open-patio design that allows healthy amounts of natural light to make it in. The exact specs of the vessel are yet to be revealed, and it is currently undergoing a sea trial before being delivered to its owner.