04 Feb 2020
Lloyd Werft Teams Up with REV Ocean - see them at the show!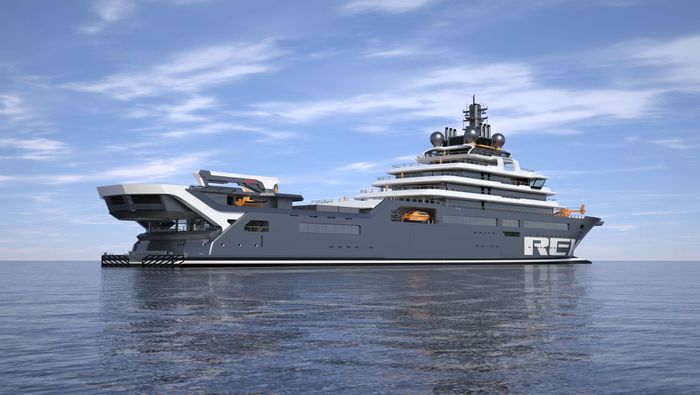 Lloyd Werft will help outfit the world's largest research vessel
German company Lloyd Werft will provide docking facilities and support the final construction phase of REV Ocean - the world's largest research and expedition vessel. The company was specifically chosen by Norwegian businessman and REV Ocean founder Kjell Inge Røkke, with the contract having been signed at last year's Monaco Yacht Show.
After completing the initial construction at Vard Tulcea in Romania and then completing technical and scientific outfitting in Vard Brattvaag in Norway, the new build will arrive at the Bremerhaven yard in Spring 2020.
"We welcome the trust placed in us to support the completion of this extraordinary vessel," said Rüdiger Pallentin, CEO of Lloyd Werft. "Along with the earlier delivery of the yacht LUNA and the current construction at the yard of a 140-metre yacht we have placed Lloyd Werft in the top segment of the market."
REV Ocean will be docked at Lloyd Werft for about a year while the yard provides support to the owner's team in their primary tasks of installing interiors, filling, fairing and painting of the infrastructure, laying out the deck, and assembling the outer ceilings.
You can learn more about Lloyd Werft and their projects at their booth at the Dubai International Boat Show from March 10-14, 2020.