24 Jan 2020
Make way for the NautiBuoy!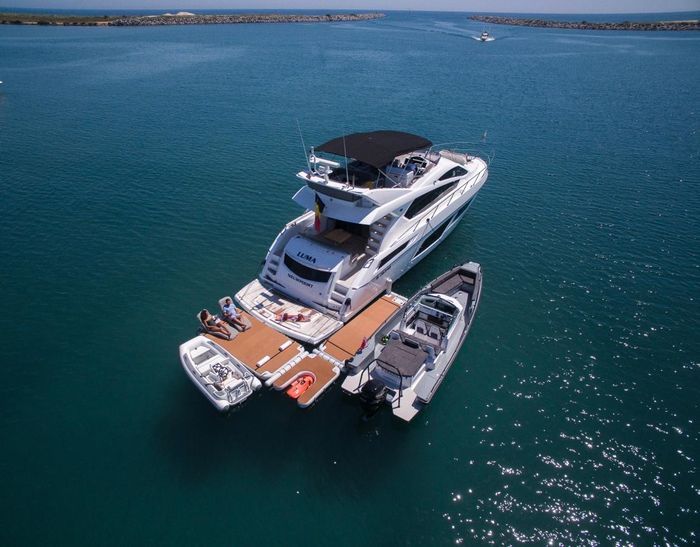 British brand NautiBuoy marine, co-founded by two ex Superyacht crew, design and manufacture, modular inflatable floating platforms - which won a DAME Design Award in the Deck Equipment category in 2015.
They both saw the need for a stable leisure platform where guests could relax, close to the water on a floating island of comfort, or dock their jet-skis safely whilst enjoying the water sports on the yacht.
Their aim was to produce a premium quality platform of superior durability and multi-functionality. Whilst working together on a Med based motor yacht, NautiBuoy Marine was born.
The platforms have been specially designed to attach and extend the aft of a yacht to create customisable beach clubs, water sports centres and extensions in minutes. Available in four sizes, the platforms can be connected in a variety of different ways to create large traditional beach clubs, Jet Ski pontoons, Seabob and electric board docking stations, walkways, private jetties, diving platforms or almost any other use you can think of. Quick to inflate/deflate, easy to deploy and very compact for stowage, no yacht should be without at least one.