03 Sep 2019
Meet Hadia Al-Minhali, an Emirati Diver Advocating for the Environment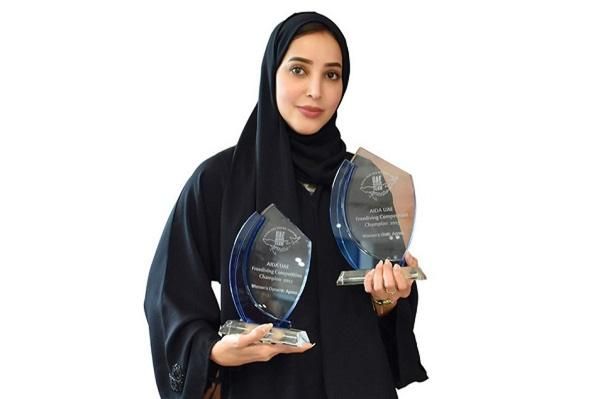 Hadia Al-Minhali has always been in love with the ocean, but her eternal passion fell for the depth of it, where she loved submerging herself in. She began to dive in search of an unknown world's adventure, however, she surfaced with the goal to protect and care for that unknown.
Al-Minhali's love for diving was then accompanied by an important undertaking, a goal to contribute to the protection of the marine environment. She says she learned from the sea the art of patience, wisdom and poise, and here she talks about her unique experience, and how it came to be transformed into a life-long mission.

About Hadia's Diving Journey
"My 5-year journey into the world of deep-sea diving has made me one of the first Emirati women in this field," Al-Minhali said. "When I was a 10-year-old girl, I never thought that the sea, with its waves and its neighborhoods, would be my friend. It has become the place where I embrace the happiest moments of my life."

Though she now is synonymous with the ocean, it hasn't always been this way for her. Al-Minhali explains, "I had a strong desire to get closer to the sea, however my first encounters weren't that pleasant. After I had a drowning incident, I became paralyzed with fear every time I saw waves crashing, which made it most difficult experience in my life." What had helped her the most during this harrowing experience, was her mother's motivation and her refusal of the fact that her daughter was to remain captive by a treacherous obsession. Al-Minhali with the help of her mother decided one day to challenge herself and overcome her fear, and she threw herself in the sea.