20 Oct 2019
Triton Submarines Announces Sale of First Triton 7500/3 Model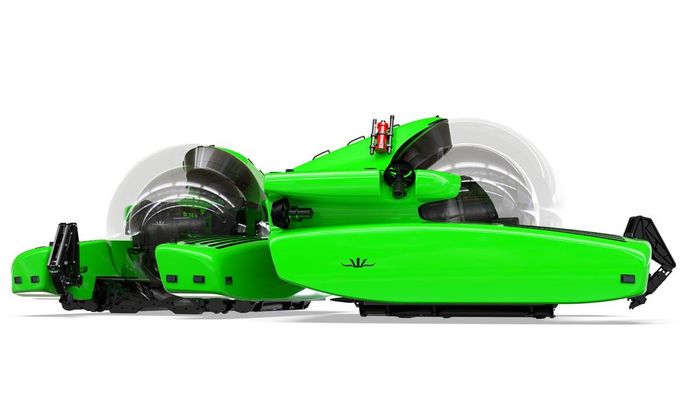 The first sale was made to a non-profit organisation called REV Ocean.
Triton Submarines LLC has sold its first Triton 7500/3 series submersible to Project REV Ocean, a non-profit foundation established and funded by Norwegian businessman Kjell Inge Røkke. The Triton 7500/3 will be the deepest-diving acrylic pressure hull equipped submersible ever made. It is capable of diving up to 7,500 feet with three people aboard.
The Triton 7500/3 features a transparent acrylic sphere as the pressure hull, providing occupants with an unobstructed view of their surroundings while keeping them safe and comfortable at one atmosphere regardless of diving depth. The sphere was made using proprietary technology by Triton's exclusive manufacturing partners, with the final result being stronger and clearer than anything else.
"We are thrilled Project REV Ocean chose to add a Triton 7500/3 submersible to the vast arsenal of subsea tools and equipment on their entirely unique and groundbreaking vessel," said Triton President Patrick Lahey. "Project REV Ocean is a once in a lifetime opportunity and we are honoured to be part of Mr. Røkke's ambitious and exciting vision."
REV Ocean CEO Nina Jensen added, "Having the Triton 7500/3 onboard our research vessel truly elevates the REV Ocean to a level of unparalleled opportunity. Putting three people in a transparent acrylic sphere submersible with the capacity to reach such incredible depths will certainly inspire, educate, and motivate the global community to support our core mission of ensuring we have one healthy ocean."