25 Apr 2019
UAE attracts about 2,000 millionaires as wealth migration grows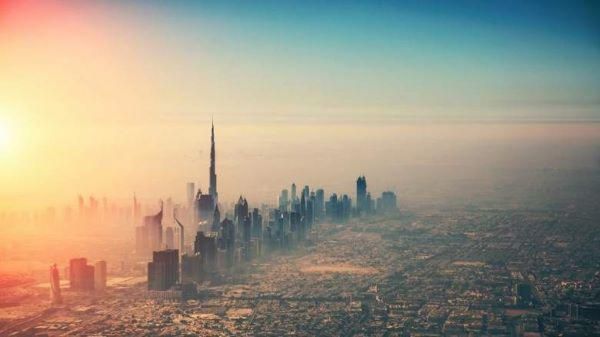 Global Wealth Migration Report for 2019 says Dubai alone attracted more than 1,000 millionaires, more than Los Angeles, Melbourne, Miami, New York, San Francisco or Sydney*.
To prioritise its residents' and citizens' happiness is part of the UAE's policies, making it a global hub for businesses, said Sheikh Hamdan bin Mohammed bin Rashid Al Maktoum, Crown Prince of Dubai.

His Highness Sheikh Mohammed bin Rashid Al Maktoum, Vice-President and Prime Minister of the UAE and Ruler of Dubai, sought to make Dubai and the UAE a land of opportunities and a magnet for investments, he further commented in the context of a new report that shows that Dubai as a major beneficiary of changing global wealth trends in 2018.

The 'Global Wealth Migration Report' for 2019, developed recently by AfrAsia Bank and New World Wealth, said that Dubai attracted over 1,000 millionaires from outside the country, surpassing major cities like Los Angeles, Melbourne, Miami, New York, San Francisco and Sydney.

The report described Dubai as the most prominent financial centre in the Middle East, and one of the safest cities as well as a popular destination for High-Net-Worth-Individuals (HNWIs). Approximately 2,000 HNWIs, each with at least $1 million worth of net assets, moved into the UAE in 2018. The number of affluent migrants in the UAE rose by two per cent in 2018, compared to the previous year, according to the report.

The report reviewed the major factors that led to HNWIs moving outside their country to find a home that meets their needs. Key elements driving their relocation included security and safety, high standards of living, better education and healthcare.

Sultan Ali Rashed Lootah, chairman and managing director, co-founder, Relam Investment, said: "The ease of business doing and favourable policies encourages businesses to not only invest in Dubai, but also to make it their main and premium location for their operations."

Vijay Valecha, chief market analyst, Century Financial, said: "Millionaires flock to Dubai due to a range of exceptional business incentives, robust foreign trade and international connectivity. This primarily being supported by a zero-tax environment and a low rate of tax for financial and oil companies."

Dubai attracted over 16 million tourists in 2018 and has the ambitious target of welcoming 25 million tourists by 2025. Dubai International Airport (DXB) has retained its position as the world's busiest airport with the number of travellers passing through its terminals hitting nearly 90 million last year, up by one per cent from the previous year.

Krishnan Ramachandran, CEO of Barjeel Geojit, said: "The unique advantage of Dubai is its diversity and its ability to satisfy the financial needs and requirements of investors from all over the world. Dubai offers a state of art infrastructure which includes a wide range of iconic business, lifestyle and leisure choices for investors to choose from."