24 Jun 2019
Where No Superyacht Has Gone Before: A Look at Oceanco and Timur Bozca's 105m Expedition Yacht, Esquel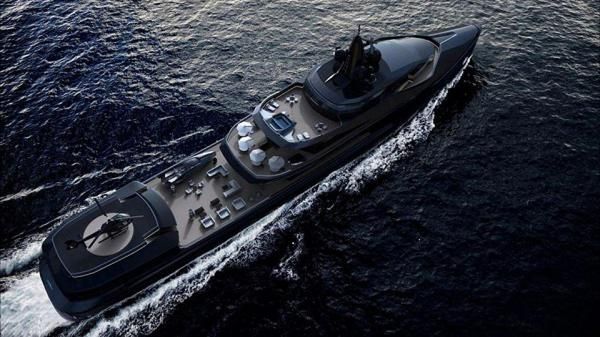 Luxury transport design is rarely about the vessel..
Just ask yacht designer Timur Bozca; for 2015's Young Designer of the Year, it's about where the experience takes you; most noted for high-performance, futurist concepts like the Cauta sailing yacht and Black Swan, Bozca divines yacht concepts that are highly original yet, deceptively simple; unveiled at this year's Dubai International Boat Show (DIBS), Esquel—a 105m diesel-electric expedition yacht, is Bozca's first launched project with Oceanco; and it may be the tip of the proverbial iceberg.That Oceanco collaborates with world-acclaimed designers to bring state-of-the-art, never done before concepts to life is a boon for Bozca. Esquel's launch comes amid historic wins for the custom yacht builder.
At the 2019 Design & Innovation Awards, Oceanco's 90m DAR took home the coveted ''Judges' Commendation Award for Best Technical Achievement'', while their 106.7m Black Pearl received honors for "Best Naval Architecture for Sailing Yachts." Both Black Pearl and DAR also took home the highest honors at the World Superyacht Awards gala last month in London.