12 May 2019
Yas Marina becomes official UAE entry point as regulations relax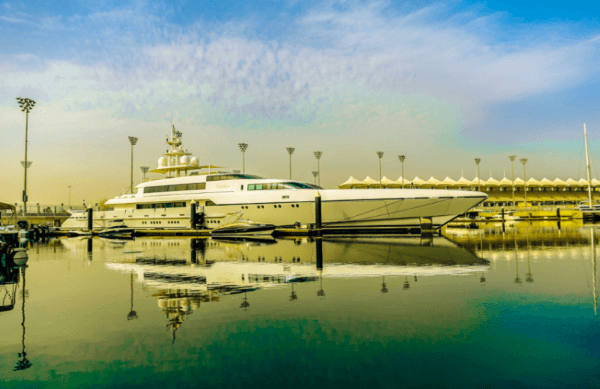 New entrance procedures will enable foreign flag super yachts to avoid clearing through commercial entry ports
Yas Marina has become an official UAE entry point for international superyachts as regulations are relaxed to promote Abu Dhabi as a tourism destination.
The new arrival experience offers newly accessible 6-month navigation licences and 6-month visas for crews of all nationalities, a statement said.
The new entrance procedures will enable foreign flag vessels to avoid clearing through commercial entry ports.
Instead, vessels can sail directly to Yas Marina for UAE clearance, with the authority services available onsite.
The move is expected to lessen delays, saving an average of eight hours waiting time. Where owners and crew have previously waited at commercial ports without a marina dock, they can now continue with daily tasks at their leisure.
Yas Marina is particularly busy around the time of the Abu Dhabi Formula 1 race when yacht owners can take advantage of 150m track-view berths to catch all the live action.
Mark Boylin, captain of the superyacht Caiphirina, said: "Our owner is a huge supporter of yachting in the region spending around six months of the year aboard one of his superyachts in Abu Dhabi.
"We have always found Abu Dhabi to be most welcoming, but we are incredibly excited by these generous new incentives. Abu Dhabi remains an attractive destination, but the relaxation of the regulations will offer us greater ease of access to port as well as allowing us a much longer period to remain docked... We very much look forward to spending even more time in Abu Dhabi."