Seacraft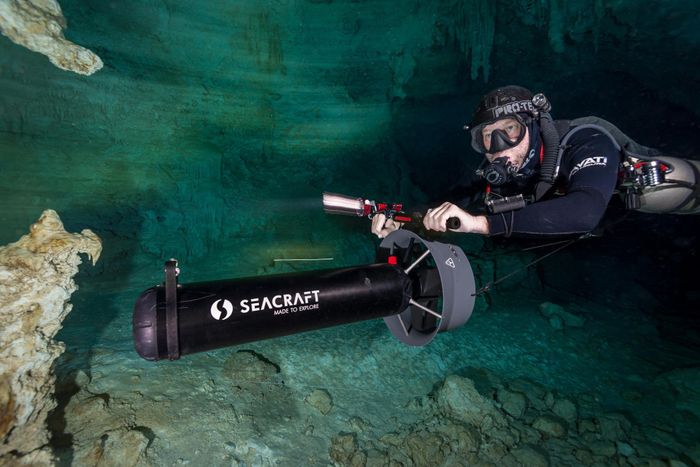 SEACRAFT – MADE TO EXPLORE
The Seacraft DPV uses modern technological solutions and the best construction materials to appeal to the most demanding divers. The motor is lightweight (16 kg with battery), operates when completely submerged, uses a high-performance drive unit that provides prolonged dive time at a high pulling force, provides constant monitoring of operating parameters via an OLED graphic display computer, and recharges the scooter, all using an ergonomic self-contained control system. These features are just a few of the many innovative solutions that are used in the Seacraft underwater scooter.
ABOUT SEACRAFT
The innovative design of the SEACRAFT scooter ensures high levels of safety and comfort for all divers. The patented immersed motor is more durable than traditional solutions and effectively eliminates the risk of overheating and flooding of the scooter. The motor, combined with other elements of the drive unit, provide high efficiency, longer distances and dive times. The double-sided steering handle mounted on the scooter allows ergonomic two-handed control and a wide range of smooth speed control. The on-board graphic display computer with multiple parameter configurations and reverse gear available on select models, allows for comfortable and safe use by the most demanding divers, both recreational and technical. The scooter is also available in versions for military and rescue operations.
What is unique about your product?
The innovative design of the scooter that ensures high levels of safety and comfort for all divers.