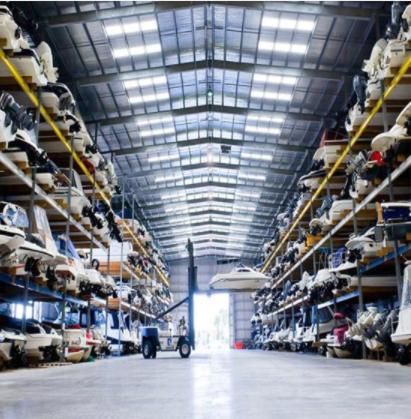 Unistack® is a safe, efficient and convenient alternate approach to marine berthing. Optimising the use of available space, Unistack® dry store facilities not only increase the berthing capacity of marinas, they provide a new and effective means of profit generation. Custom designed and engineered specific to the marine facilities location and requirements, Unistack® in comparison to traditional berthing methods offers a range of competitive benefits that are of equal appeal to both boaters and marina operators.
Operating successfully throughout the USA, Europe, NZ and Australia, Unistack® offers boars undercover protection from the sun and other extremes and is therefore highly suited to the harsh climatic conditions of the Middle East. Able to be quickly installed, the system offers an immediate solution the shortage of berths that is limiting the growth of the marine industry throughout the Middle Eastern region.
Septech offers a comprehensive range of specialised dry stack engineering services, site evaluations, feasibility studies, master planning, forklift and/or gantry specification. It is Septech's regional expertise and collaborative experience that spans over 50 years with marine partner and the world's largest marina manufacturer, Bellingham Marine, that guarantees the success of your Unistack® facility both in the short and the long-term.
What is unique about your product?
Unistack®